While the idea of a bar centered around video games is still relatively new, LVL Up Barcade was finding that potential customers had already formed an idea of what a barcade was - corny, obnoxious, and full of sweaty old nerds. The owners of LVL Up made it clear to
us that they wanted to break this stereotype and show the industry that a barcade can be as classy and exciting as an exclusive club (minus the pretentiousness).
Mockup credit to @user6702303 on freepik
The first step was the logo. Magenta and cyan are synonymous with both a futuristic theme and a retro throwback and thus were perfect for the brand's color scheme. The block letters for "LVL UP" and the complimenting sharp font for "BARCADE" also helped to achieve this effect. We included an arrow at the end of "UP" to help balance the uneven letter count since a rectangular design was preferable.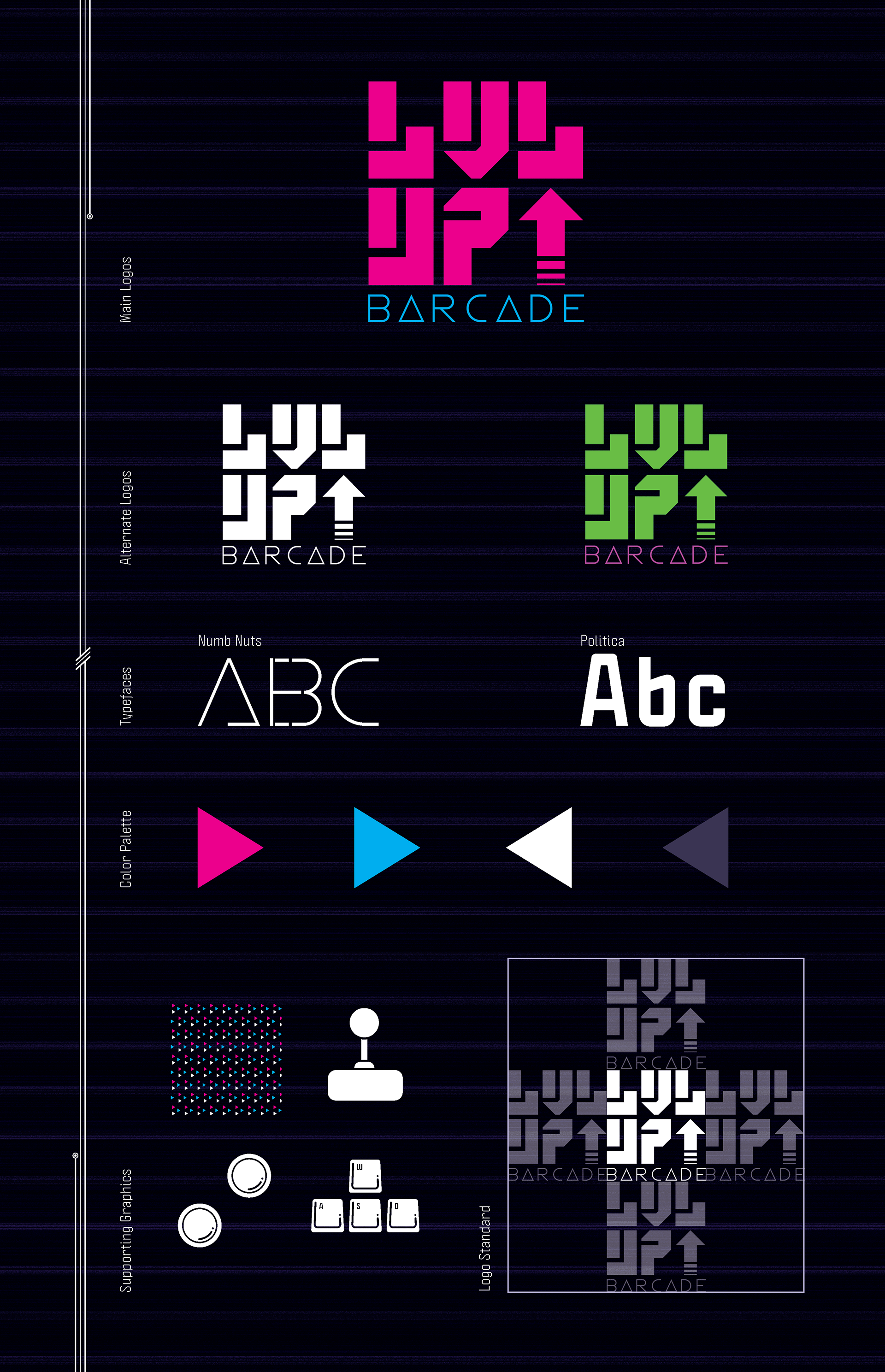 The art director was pleased with the direction of the  final branding and the feedback was overwhelmingly positive. Upon introducing
the branding to a third party of random individuals for critique, the response was overall positive. We saw no hesitation from those
who may have assumed barcades to be obnoxious and many of these simulation customers expressed an interest in visiting the client's restaurant. All in all, the LVL Up Barcade brand identity project was a success.